Woodbine Entries & Results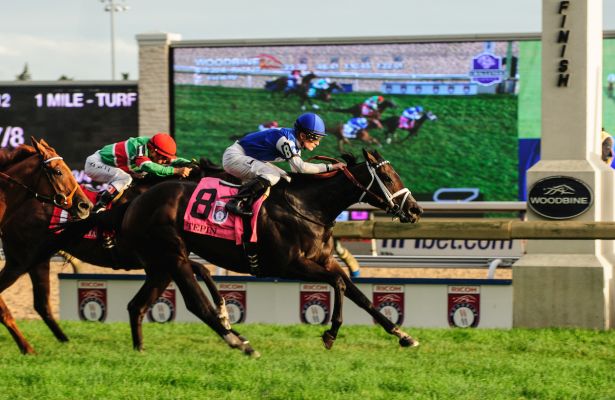 Woodbine Results
| | Prize $ | #/race | Dirt | Turf | Synth |
| --- | --- | --- | --- | --- | --- |
| Sun Nov 22 | $909,700 | 10.2 | 0 | 0 | 13 |
| Sat Nov 21 | $978,100 | 10.8 | 0 | 0 | 11 |
| Fri Nov 20 | $771,300 | 10.3 | 0 | 0 | 10 |
| Thu Nov 19 | $310,400 | 10.4 | 0 | 0 | 8 |
| Sat Nov 14 | $801,100 | 10.9 | 0 | 0 | 11 |
| Fri Nov 13 | $280,800 | 11.0 | 0 | 0 | 9 |
| Thu Nov 12 | $270,000 | 11.6 | 0 | 0 | 8 |
| Sun Nov 8 | $763,500 | 11.8 | 0 | 5 | 6 |
| Sat Nov 7 | $1,071,700 | 10.8 | 0 | 6 | 6 |
| Fri Nov 6 | $250,500 | 10.5 | 0 | 3 | 5 |
News For Woodbine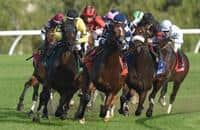 Woodbine all-sources handle was down $50 million for its meet shortened by COVID.
Top News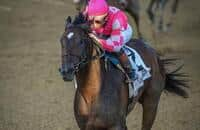 Reinier Macatangay makes his final three selections for Gulfstream's $3 million race.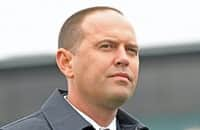 Justify's half-brother takes center stage on the Pegasus undercard at Gulfstream.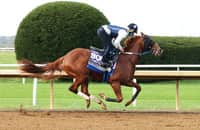 Two of our bloggers size up the Smarty Jones field and make their picks.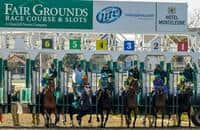 Shane Wilson could have his first ever entry in the Run for the Roses with Rightandjust.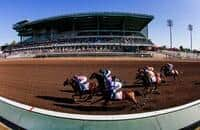 The CHRB showed safety reforms are working and Los Alamitos got its one-year license.