Will Rogers Downs Entries & Results
Will Rogers Downs is a casino and racetrack located near Tulsa, Oklahoma. It is owned and operated by the Cherokee Nation, and hosts both Thoroughbred and Quarter Horse races.
Racing: March 25 - May 25, 2019.
Biggest stakes: The Will Rogers Stakes
Will Rogers Downs Results
| | Prize $ | #/race | Dirt | Turf | Synth |
| --- | --- | --- | --- | --- | --- |
| Wed May 26 | $228,250 | 8.3 | 10 | 0 | 0 |
| Tue May 25 | $194,810 | 8.4 | 10 | 0 | 0 |
| Mon May 24 | $168,190 | 8.1 | 10 | 0 | 0 |
| Wed May 19 | $124,080 | 6.3 | 10 | 0 | 0 |
| Tue May 18 | $111,980 | 7.5 | 10 | 0 | 0 |
| Mon May 17 | $137,390 | 6.8 | 10 | 0 | 0 |
| Wed May 12 | $162,360 | 6.5 | 11 | 0 | 0 |
| Tue May 11 | $165,330 | 6.0 | 11 | 0 | 0 |
| Mon May 10 | $166,320 | 6.3 | 11 | 0 | 0 |
| Wed May 5 | $98,450 | 7.4 | 9 | 0 | 0 |
News For Will Rogers Downs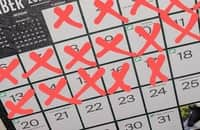 From Fonner Park to the L.A. Arboretum, see more racing quirks fitting for this year.
Top News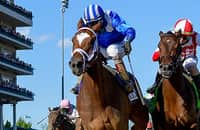 Unbeaten Malathaat headlines headlines Saratoga's Grade 1, $500,000 feature Saturday.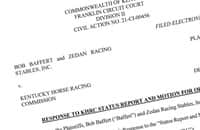 Attorneys for Baffert, Medina Spirit's team slam Ky. commission.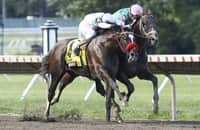 O'Neill talks Hot Rod Charlie and other top horses, also newly-named juvenile 'Haskelled.'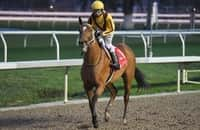 Analysis for the Coaching Club American Oaks, Caress and more.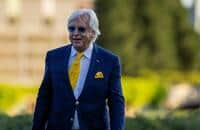 See a complete order of events in the trainer's ongoing struggles with drug violations.