Turfway Park Entries & Results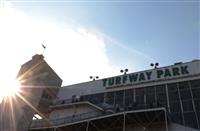 Opened in 1959 as Latonia Race Course, it was renamed Turfway Park in 1986. In 2005, Turfway Park became the first track in North America to install Polytrack, an all-weather product, as the racing surface for its one-mile main track.
Racing Jan 1 2019 to Mar 30, and Dec 4 to Dec 31, 2019.
Biggest stake: Jeff Ruby Steaks
Turfway Park Entries
Turfway Park Results
| | Prize $ | #/race | Dirt | Turf | Synth |
| --- | --- | --- | --- | --- | --- |
| Thu Jan 21 | $133,500 | 12.6 | 0 | 0 | 8 |
| Sat Jan 16 | $122,500 | 10.5 | 0 | 0 | 8 |
| Fri Jan 15 | $213,000 | 12.4 | 0 | 0 | 8 |
| Thu Jan 14 | $173,500 | 10.6 | 0 | 0 | 8 |
| Sat Jan 9 | $128,500 | 12.0 | 0 | 0 | 8 |
| Fri Jan 8 | $141,000 | 12.3 | 0 | 0 | 8 |
| Thu Jan 7 | $147,000 | 12.9 | 0 | 0 | 8 |
| Wed Jan 6 | $129,500 | 12.6 | 0 | 0 | 8 |
| Sat Jan 2 | $161,000 | 13.9 | 0 | 0 | 8 |
| Fri Jan 1 | $173,500 | 11.3 | 0 | 0 | 8 |
News For Turfway Park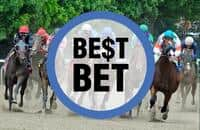 Jarrod Horak's stakes selection from Turfway Park in Florence, KY.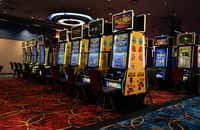 Loss of historical horse racing revenue could lead to track closures across the state.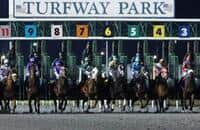 Turfway posted higher all-sources wagering and daily handle during its recently ended meet.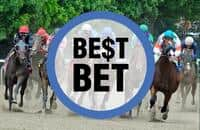 Jarrod Horak's top stakes play from Turfway Park in Florence, Kentucky.
Top News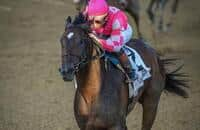 Reinier Macatangay makes his final three selections for Gulfstream's $3 million race.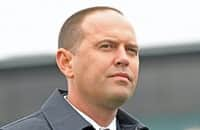 Justify's half-brother takes center stage on the Pegasus undercard at Gulfstream.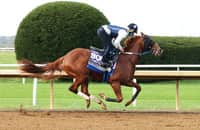 Two of our bloggers size up the Smarty Jones field and make their picks.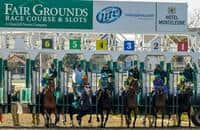 Shane Wilson could have his first ever entry in the Run for the Roses with Rightandjust.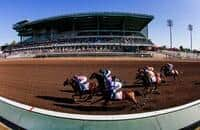 The CHRB showed safety reforms are working and Los Alamitos got its one-year license.