Turfway Park Entries & Results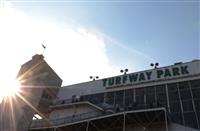 Opened in 1959 as Latonia Race Course, it was renamed Turfway Park in 1986. In 2005, Turfway Park became the first track in North America to install Polytrack, an all-weather product, as the racing surface for its one-mile main track.
Racing Jan 1 2019 to Mar 30, and Dec 4 to Dec 31, 2019.
Biggest stake: Jeff Ruby Steaks
Turfway Park Results
| | Prize $ | #/race | Dirt | Turf | Synth |
| --- | --- | --- | --- | --- | --- |
| Sat Mar 27 | $1,013,000 | 11.7 | 0 | 0 | 12 |
| Fri Mar 26 | $125,000 | 9.5 | 0 | 0 | 8 |
| Thu Mar 25 | $135,000 | 10.3 | 0 | 0 | 8 |
| Wed Mar 24 | $158,000 | 8.8 | 0 | 0 | 8 |
| Sat Mar 20 | $98,000 | 10.0 | 0 | 0 | 8 |
| Fri Mar 19 | $107,000 | 8.9 | 0 | 0 | 8 |
| Thu Mar 18 | $118,500 | 9.5 | 0 | 0 | 8 |
| Wed Mar 17 | $129,000 | 9.5 | 0 | 0 | 8 |
| Sat Mar 13 | $125,000 | 8.9 | 0 | 0 | 8 |
| Fri Mar 12 | $128,500 | 9.5 | 0 | 0 | 8 |
News For Turfway Park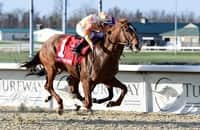 Like the King's win in the Jeff Ruby punched his ticket to the Derby and sparked discussion.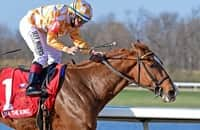 Like the King scored in the Jeff Ruby Steaks, clinching a 2021 Kentucky Derby berth.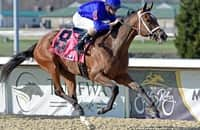 Adventuring continued Godolphin's big Saturday by stamping a Kentucky Oaks ticket.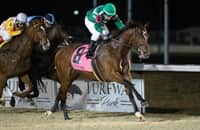 170 Kentucky Derby points are at 'steak' Saturday at Turfway Park. See how to bet the race.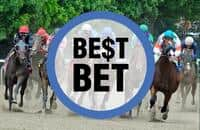 Jarrod Horak's weekend stakes pick from Turfway Park in Florence, KY.
Top News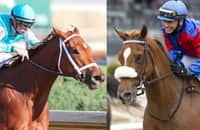 See the pick between Swiss Skydiver and Monomoy Girl in Saturday's clash of champions.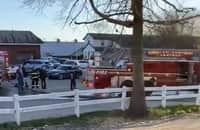 How Belmont Park horsemen pitched in to save horses during Tuesday's barn fire.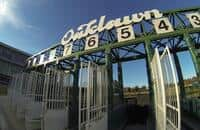 Despite a 7-race losing streak, Owendale is the early favorite. Here's who to pick instead.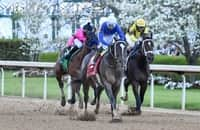 Arkansas Derby winner Super Stock connects 3 generations of Asmussens.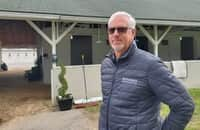 Todd Pletcher discusses his 4 Kentucky Derby contenders – plus one for the Kentucky Oaks.