Santa Anita Entries & Results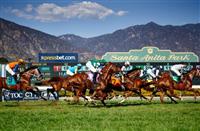 Santa Anita Entries
| | Prize $ | #/race | Dirt | Turf | Synth |
| --- | --- | --- | --- | --- | --- |
| Sat Apr 17 | $509,000 | 7.2 | 7 | 2 | 0 |
Santa Anita Results
| | Prize $ | #/race | Dirt | Turf | Synth |
| --- | --- | --- | --- | --- | --- |
| Sun Apr 11 | $342,000 | 6.9 | 9 | 0 | 0 |
| Sat Apr 10 | $342,000 | 6.9 | 9 | 0 | 0 |
| Sun Apr 4 | $494,000 | 6.6 | 4 | 5 | 0 |
| Sat Apr 3 | $2,196,000 | 8.3 | 6 | 6 | 0 |
| Fri Apr 2 | $269,000 | 7.4 | 4 | 4 | 0 |
| Sun Mar 28 | $429,000 | 8.1 | 5 | 4 | 0 |
| Sat Mar 27 | $487,000 | 7.1 | 4 | 5 | 0 |
| Fri Mar 26 | $374,000 | 7.1 | 4 | 4 | 0 |
| Sun Mar 21 | $406,000 | 7.2 | 4 | 5 | 0 |
| Sat Mar 20 | $455,000 | 7.4 | 4 | 5 | 0 |
News For Santa Anita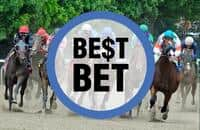 Jarrod Horak's top choice from Santa Anita Park in Arcadia, CA.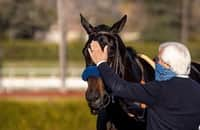 Kentucky Derby contender Medina Spirit is "always going to be tough," says Bob Baffert.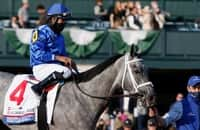 Essential Quality and Rock Your World made their presence known as serious Derby contenders.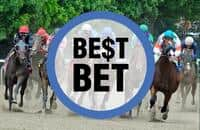 Jarrod Horak's top selection from Santa Anita Park for Easter Sunday.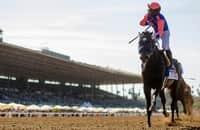 Santa Anita Derby day all-sources handle hit a 14-year high.
Top News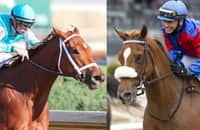 See the pick between Swiss Skydiver and Monomoy Girl in Saturday's clash of champions.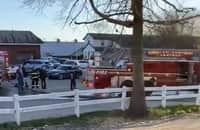 How Belmont Park horsemen pitched in to save horses during Tuesday's barn fire.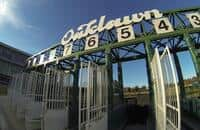 Despite a 7-race losing streak, Owendale is the early favorite. Here's who to pick instead.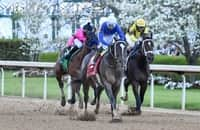 Arkansas Derby winner Super Stock connects 3 generations of Asmussens.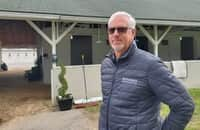 Todd Pletcher discusses his 4 Kentucky Derby contenders – plus one for the Kentucky Oaks.