Pleasanton Entries & Results
Pleasanton Results
| | Prize $ | #/race | Dirt | Turf | Synth |
| --- | --- | --- | --- | --- | --- |
| Sun Jul 26 | $160,000 | 7.8 | 9 | 0 | 0 |
| Sat Jul 25 | $155,500 | 6.6 | 8 | 0 | 0 |
| Fri Jul 24 | $89,500 | 7.0 | 7 | 0 | 0 |
| Sun Jul 19 | $145,000 | 7.3 | 9 | 0 | 0 |
| Sat Jul 18 | $184,000 | 6.7 | 9 | 0 | 0 |
| Fri Jul 17 | $90,000 | 6.7 | 7 | 0 | 0 |
| Sun Jul 12 | $101,000 | 6.3 | 8 | 0 | 0 |
| Sat Jul 11 | $106,500 | 5.6 | 8 | 0 | 0 |
| Fri Jul 10 | $97,500 | 6.6 | 7 | 0 | 0 |
| Sun Jul 5 | $122,300 | 7.3 | 9 | 0 | 0 |
News For Pleasanton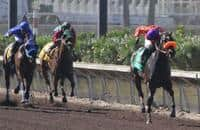 Last June, a fresh faced apprentice showed up at the Pleasanton Fairgrounds in search of a place to call home. Almost exactly one year later I think its safe to say that coming to the bay area was the right choice for the youngster from Sinloa, Mexico. You were first introduced to Ricardo Gonzalez last July in my blog of three riders looking to make a name for themselves in the bay area.
Top News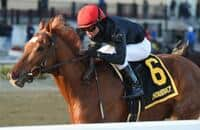 Everything you need to know about the Grade 1, $250,000 feature of Aqueduct's Saturday card.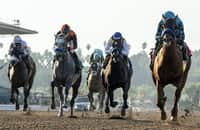 Picks and analysis for the Cigar Mile (G1), Starlet (G1) and 4 other races from across the nation.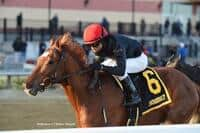 Jarrod Horak provides wagering strategies for Saturday's $250,000 Cigar Mile at Aqueduct.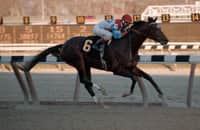 Cigar won 16 straight races against the best of his era. Hall of Fame jockey Jerry Bailey reflects.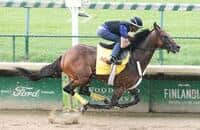 The Tampa Bay Derby winner is Reinier Macatangay's Cigar Mile pick despite a long layoff.