Louisiana Downs Entries & Results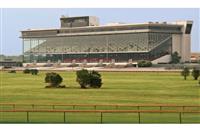 Louisiana Downs Entries
Louisiana Downs Results
| | Prize $ | #/race | Dirt | Turf | Synth |
| --- | --- | --- | --- | --- | --- |
| Tue Jul 20 | $92,500 | 7.6 | 4 | 3 | 0 |
| Mon Jul 19 | $88,500 | 8.3 | 4 | 3 | 0 |
| Sun Jul 18 | $93,000 | 9.0 | 3 | 4 | 0 |
| Sat Jul 17 | $85,000 | 7.7 | 5 | 2 | 0 |
| Tue Jul 13 | $113,500 | 6.9 | 5 | 2 | 0 |
| Mon Jul 12 | $100,000 | 7.4 | 6 | 1 | 0 |
| Sun Jul 11 | $93,000 | 7.1 | 4 | 3 | 0 |
| Sat Jul 10 | $92,500 | 7.7 | 4 | 3 | 0 |
| Tue Jul 6 | $89,500 | 7.1 | 5 | 2 | 0 |
| Mon Jul 5 | $72,500 | 8.6 | 4 | 3 | 0 |
News For Louisiana Downs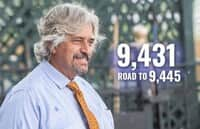 Asmussen is within 14 of training record, starts 2 on Monday.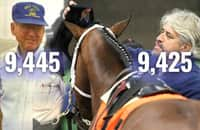 Late win Tuesday moves Asmussen within 20 of Baird's career training record.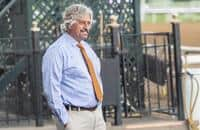 With 3 starters Tuesday, Asmussen resumes chase of training record.
Top News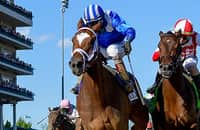 Unbeaten Malathaat headlines headlines Saratoga's Grade 1, $500,000 feature Saturday.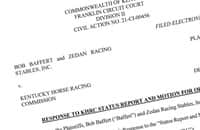 Attorneys for Baffert, Medina Spirit's team slam Ky. commission.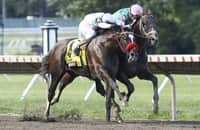 O'Neill talks Hot Rod Charlie and other top horses, also newly-named juvenile 'Haskelled.'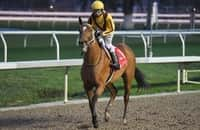 Analysis for the Coaching Club American Oaks, Caress and more.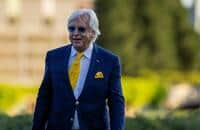 See a complete order of events in the trainer's ongoing struggles with drug violations.