Hastings Park Entries & Results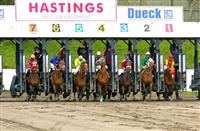 Hastings Park Entries
Hastings Park Results
| | Prize $ | #/race | Dirt | Turf | Synth |
| --- | --- | --- | --- | --- | --- |
| Tue Jul 20 | $84,000 | 6.1 | 7 | 0 | 0 |
| Mon Jul 19 | $83,000 | 6.6 | 7 | 0 | 0 |
| Tue Jul 13 | $115,000 | 6.1 | 7 | 0 | 0 |
| Mon Jul 12 | $118,000 | 7.6 | 7 | 0 | 0 |
| Tue Jul 6 | $89,000 | 6.7 | 7 | 0 | 0 |
| Mon Jul 5 | $90,000 | 6.9 | 7 | 0 | 0 |
| Tue Jun 22 | $76,000 | 6.9 | 7 | 0 | 0 |
| Mon Jun 21 | $82,000 | 7.4 | 7 | 0 | 0 |
| Tue Jun 15 | $122,000 | 5.9 | 7 | 0 | 0 |
| Mon Jun 14 | $120,500 | 6.7 | 7 | 0 | 0 |
News For Hastings Park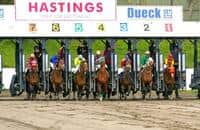 Handicapper Jarrod Horak's best bet for Monday is the Supernaturel Handicap from Hastings.
Top News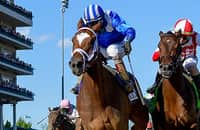 Unbeaten Malathaat headlines headlines Saratoga's Grade 1, $500,000 feature Saturday.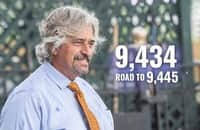 Asmussen's pursuit of training record resumes with 12 entries Saturday.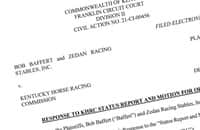 Attorneys for Baffert, Medina Spirit's team slam Ky. commission.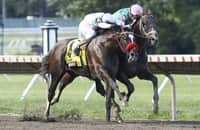 O'Neill talks Hot Rod Charlie and other top horses, also newly-named juvenile 'Haskelled.'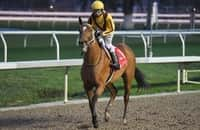 Analysis for the Coaching Club American Oaks, Caress and more.