Gulfstream Park Entries & Results
Gulfstream Park opened in 1939 and ran the first Florida Derby in 1952.
Racing Jan 1, 2019 to Dec 31, 2019.
Biggest stakes: Pegasus World Cup, Florida Derby
Gulfstream Park Entries
Gulfstream Park Results
| | Prize $ | #/race | Dirt | Turf | Synth |
| --- | --- | --- | --- | --- | --- |
| Sun Apr 11 | $291,000 | 8.8 | 6 | 4 | 0 |
| Sat Apr 10 | $381,000 | 8.1 | 5 | 6 | 0 |
| Fri Apr 9 | $284,000 | 7.7 | 3 | 6 | 0 |
| Thu Apr 8 | $224,000 | 8.4 | 3 | 5 | 0 |
| Sun Apr 4 | $278,000 | 8.4 | 4 | 6 | 0 |
| Sat Apr 3 | $328,000 | 9.5 | 5 | 6 | 0 |
| Fri Apr 2 | $273,000 | 7.4 | 3 | 6 | 0 |
| Thu Apr 1 | $232,000 | 9.4 | 3 | 5 | 0 |
| Sun Mar 28 | $488,000 | 9.6 | 5 | 7 | 0 |
| Sat Mar 27 | $2,034,000 | 9.6 | 5 | 9 | 0 |
News For Gulfstream Park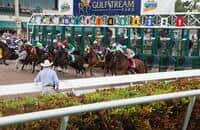 4 juvenile colts and 3 fillies will debut Friday at Gulfstream Park.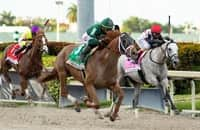 10 horses have emerged as contenders on the road to the Kentucky Derby.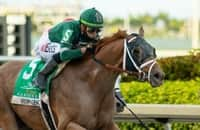 What Known Agenda's Florida Derby effort tells us about his Kentucky Derby chances.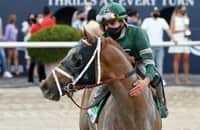 Irad Ortiz Jr. set a new Gulfstream Park record with his 138th win of the current meet.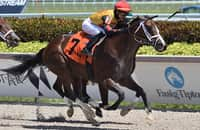 Basin returned from a 6-month layoff with a win in the Sir Shackleton.
Top News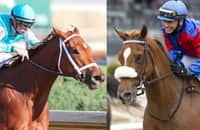 See the pick between Swiss Skydiver and Monomoy Girl in Saturday's clash of champions.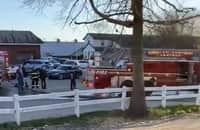 How Belmont Park horsemen pitched in to save horses during Tuesday's barn fire.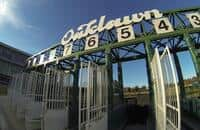 Despite a 7-race losing streak, Owendale is the early favorite. Here's who to pick instead.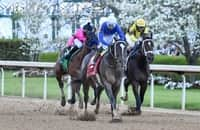 Arkansas Derby winner Super Stock connects 3 generations of Asmussens.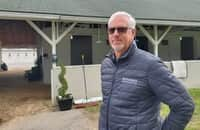 Todd Pletcher discusses his 4 Kentucky Derby contenders – plus one for the Kentucky Oaks.