Fair Grounds Entries & Results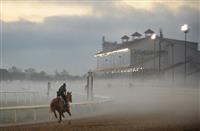 Fair Grounds Results
| | Prize $ | #/race | Dirt | Turf | Synth |
| --- | --- | --- | --- | --- | --- |
| Sun Mar 28 | $276,000 | 11.4 | 3 | 6 | 0 |
| Sat Mar 27 | $538,000 | 10.8 | 6 | 5 | 0 |
| Fri Mar 26 | $309,000 | 10.6 | 5 | 4 | 0 |
| Thu Mar 25 | $339,000 | 9.9 | 5 | 4 | 0 |
| Wed Mar 24 | $283,000 | 9.3 | 5 | 4 | 0 |
| Sun Mar 21 | $373,000 | 11.1 | 5 | 4 | 0 |
| Sat Mar 20 | $3,000,000 | 9.9 | 9 | 5 | 0 |
| Fri Mar 19 | $315,000 | 8.1 | 6 | 3 | 0 |
| Thu Mar 18 | $383,000 | 9.0 | 5 | 4 | 0 |
| Sun Mar 14 | $294,000 | 8.6 | 6 | 4 | 0 |
News For Fair Grounds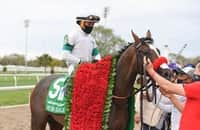 Hot Rod Charlie's Louisiana Derby win sparked lively discussion at Horse Racing Nation.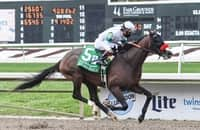 Hot Rod Charlie's win in the Louisiana Derby flatters West Coast 3-year-olds.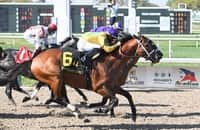 Chess Chief rallied from last to beat favorite Owendale at the wire in the New Orleans Classic.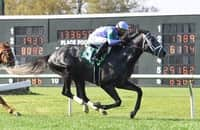 It was another win on turf for Colonel Liam as the Todd Pletcher trainee took the Muniz Memorial.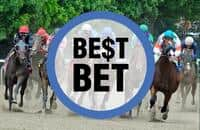 Jarrod's Horak's Louisiana Derby Day stakes play from Fair Grounds.
Top News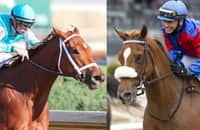 See the pick between Swiss Skydiver and Monomoy Girl in Saturday's clash of champions.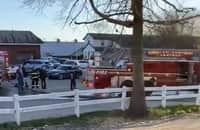 How Belmont Park horsemen pitched in to save horses during Tuesday's barn fire.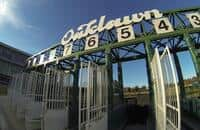 Despite a 7-race losing streak, Owendale is the early favorite. Here's who to pick instead.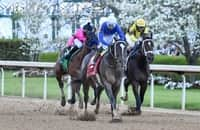 Arkansas Derby winner Super Stock connects 3 generations of Asmussens.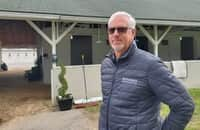 Todd Pletcher discusses his 4 Kentucky Derby contenders – plus one for the Kentucky Oaks.