Delaware Park Entries & Results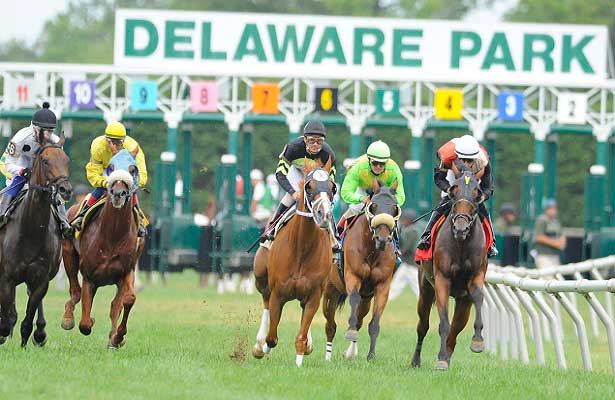 Delaware Park Results
| | Prize $ | #/race | Dirt | Turf | Synth |
| --- | --- | --- | --- | --- | --- |
| Sat Oct 17 | $238,000 | 8.0 | 10 | 0 | 0 |
| Thu Oct 15 | $172,000 | 8.8 | 9 | 0 | 0 |
| Wed Oct 14 | $207,000 | 8.4 | 8 | 0 | 0 |
| Mon Oct 12 | $168,000 | 7.6 | 8 | 0 | 0 |
| Sat Oct 10 | $216,000 | 10.0 | 4 | 4 | 0 |
| Thu Oct 8 | $217,000 | 8.3 | 6 | 2 | 0 |
| Wed Oct 7 | $260,000 | 9.3 | 6 | 2 | 0 |
| Mon Oct 5 | $188,000 | 9.1 | 7 | 1 | 0 |
| Sat Oct 3 | $142,000 | 7.8 | 7 | 1 | 0 |
| Thu Oct 1 | $127,000 | 8.6 | 6 | 2 | 0 |
News For Delaware Park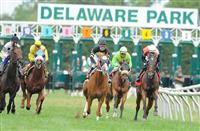 With fewer dates this year, Delaware Park saw bigger average fields and handles per race.
Top News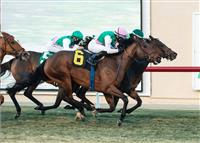 Viadera edges out her Chad Brown stablemate in the Matriarch for her first Grade 1 win.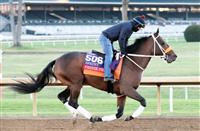 Five graded-stakes events are on tap for Saturday, led by the $250,000 Cigar Mile at Aqueduct.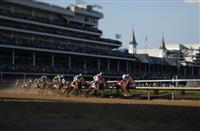 Interest in Keepmeinmind picked up after his win in the Kentucky Jockey Club.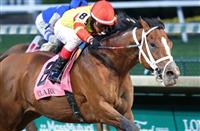 Bodexpress needs one more step after Clark win, plus a recap of the Comely Stakes.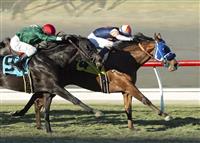 Beer Can Man captures Del Mar's Cecil B. DeMille for new trainer Mark Glatt.